On The Glow | Interview with Marie Veronique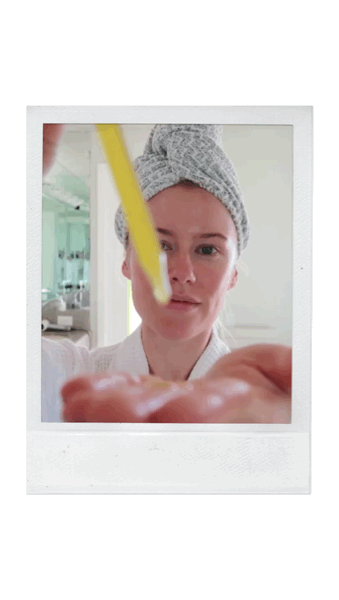 I'm so excited to share my new web series, On The Glow! In Episode 1, I interview founder and pioneer of natural and nontoxic skincare, Marie Veronique!
We chat about the skin barrier, exfoliation, gut heath and more!
I hope you love it! Mikaela
Watch episode 1 here!
Kristina Holey + Marie Veronique
A few nights a week and whenever my skin needs extra TLC, I use the Barrier Lipid Complex. As Marie explains in my interview, our skin needs fat (Yes, needs F-A-T!) and this serum provides the correct ratios of ceramides, cholesterol and fatty acids to assist in healthy barrier function. Skin will glow!
Kristina Holey + Marie Veronique
Soothing B3 Serum
I have rosacea and I've been using this serum helps to my redness and sensitivity! I use morning and night.
I've really pulled back on exfoliating my skin this year because I felt as though my skin became overly sensitive. This mask is so gentle yet helps to remove any roughness without disrupting the skin barrier.
Stay tuned for an upcoming skincare video where I'll show you the full range of products I've been using from Marie Veronique!